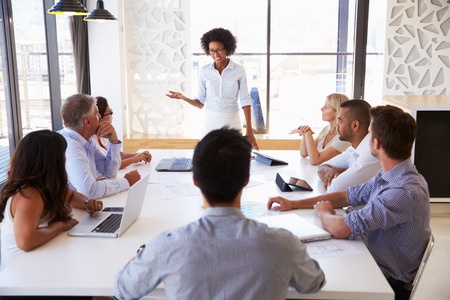 Leadership is a critical skill for people at any organization, particularly those in management. If you oversee human resources at your company, leadership is especially important because it means you are constantly attuned to the best resources and technology to help your team achieve success and advance their careers.
Sage HRMS equips businesses to become better HR leaders using a suite of software tools engineered to make you more accurate, more efficient and more seamless. Working with people can be challenging enough because of personality differences, work-life balance priorities and many other issues. Implementation of technology that is tested and reliable is a gift to your department but, more broadly, your overall business.
Consider three reasons Sage HRMS software can improve your capacity for leadership:
Reason #1: It allows you to pay people on time. A regular paycheck is perhaps the best way to show your team you care. It shows you place a value on the hard work they do each day to further the mission of your business. With Sage HRMS Payroll Software, you can have confidence to process payroll accurately, make last-minute changes with zero hassle and manage taxes.
Reason #2: It allows you to take care of workers' families. Team members will place more confidence in your leadership if they can trust you are looking out for their best interest. Few issues resonate more with people in all work environments than health insurance, which directly benefits individual workers and their families. With Sage HRMS Benefits Messenger, your business will quickly and accurately interface with health-benefits carriers on a preset schedule. This makes health insurance less of a headache and more of a lasting benefit.
Reason #3: It allows you to help team members advance their careers. Climbing the corporate ladder can be daunting, but with Sage HRMS Talent Management, you can ensure you have the right people in the right roles. A keen understanding of each worker's unique skill set means you have a better chance of leveraging their work into better bottom line results—and more opportunities for those individuals to advance their careers.
In short, business leadership isn't just about the ability to run a meeting or visit casually with team members. It's about taking action and ensuring the technology you use can meet the needs of a growing and thriving business—a business built on hard-working men and women just like you. Sage HRMS software can help you meet those goals and many others.