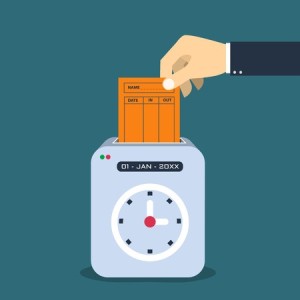 As an HR professional, you've got a lot on your plate. Whether you're in the process of on-boarding new employees, attending meetings, or just managing payroll, your work is never done. If the company you work for is still implementing time cards or manual scanners to punch-in, it's time to update to 21st century technology.
Here at Acente Solutions, we offer a hi-tech up-to-date time management system called SAGE HRMS. It's an entire suite of software programs that allows HR managers to save time, cut costs, and get more done throughout the day. Let's take a quick look at some of this system's many advantages:
No paperwork. Paperwork is messy, hard to sort through, and doesn't look good if you're trying to be eco-friendly. With Sage Time at your side, you can manage schedules, time cards, and even vacation requests via an online portal. How cool is that?
Accurate documentation. If you're in charge of payroll, then the days leading up to turning in your documentation can seem stressful and overwhelming. Are the numbers correct? How much overtime are you having to pay? Do you have every employee's time card? With Sage Time, there's no wondering. Every piece of information you need is laid out, right in front of you.
Hi-tech solutions. Have problems with employees "buddy punching" or adding extra hours to their time cards? Sage Time has facial recognition, and GPS software capabilities, ensuring accurate punches every single day.
For more information, or to try an entire demo, visit our website. We look forward to serving you!